Google Chrome es el navegador mas popular en el momento y si bien desde hace tiempo cuenta con notificaciones siempre han sido (y siempre me ha molestado) no nativas, es decir, no se integran con las notificaciones del sistema operativo ni parece remotamente a las del sistema operativo.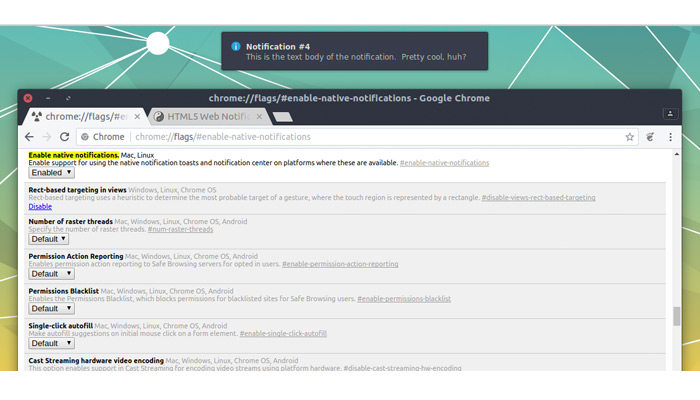 Esto en un tiempo no muy lejano dejará de ser, ya que en Chrome Dev se pueden activar notificaciones nativas, que tendrán la apariencia de todas las otras notificaciones. Aunque de momento por defecto estan desactivadas ya que son un trabajo en progreso.
Para activar las notificaciones nativas es necesario: Tener Google Chrome Dev y cambiar la bandera "enable-native-notifications" o entrando en esta URL:
chrome://flags/#enable-native-notifications
Una vez activadas reiniciamos el navegador y listo.
Como hemos dicho, son un trabajo en progreso y si bien en GNOME se ven "bien", en Unity todavía no.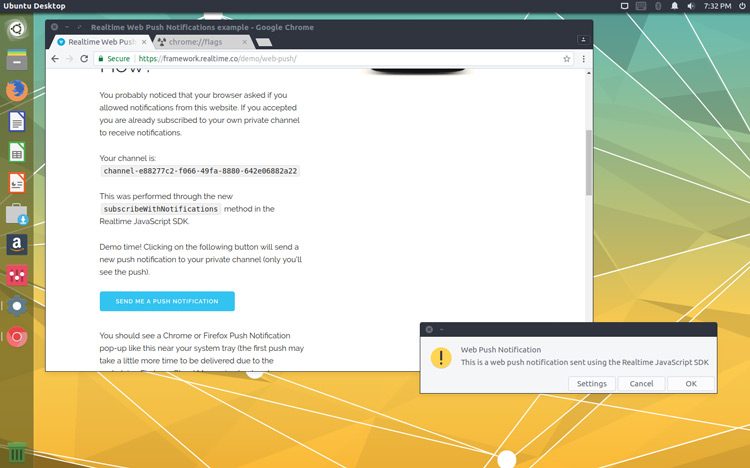 You can help test native desktop notifications for Chrome on Linux and macOS in the latest Google Chrome dev channel release.
Source: How To Enable Native Desktop Notifications in Google Chrome (Dev) – OMG! Ubuntu!
1,396 total views, 2 views today