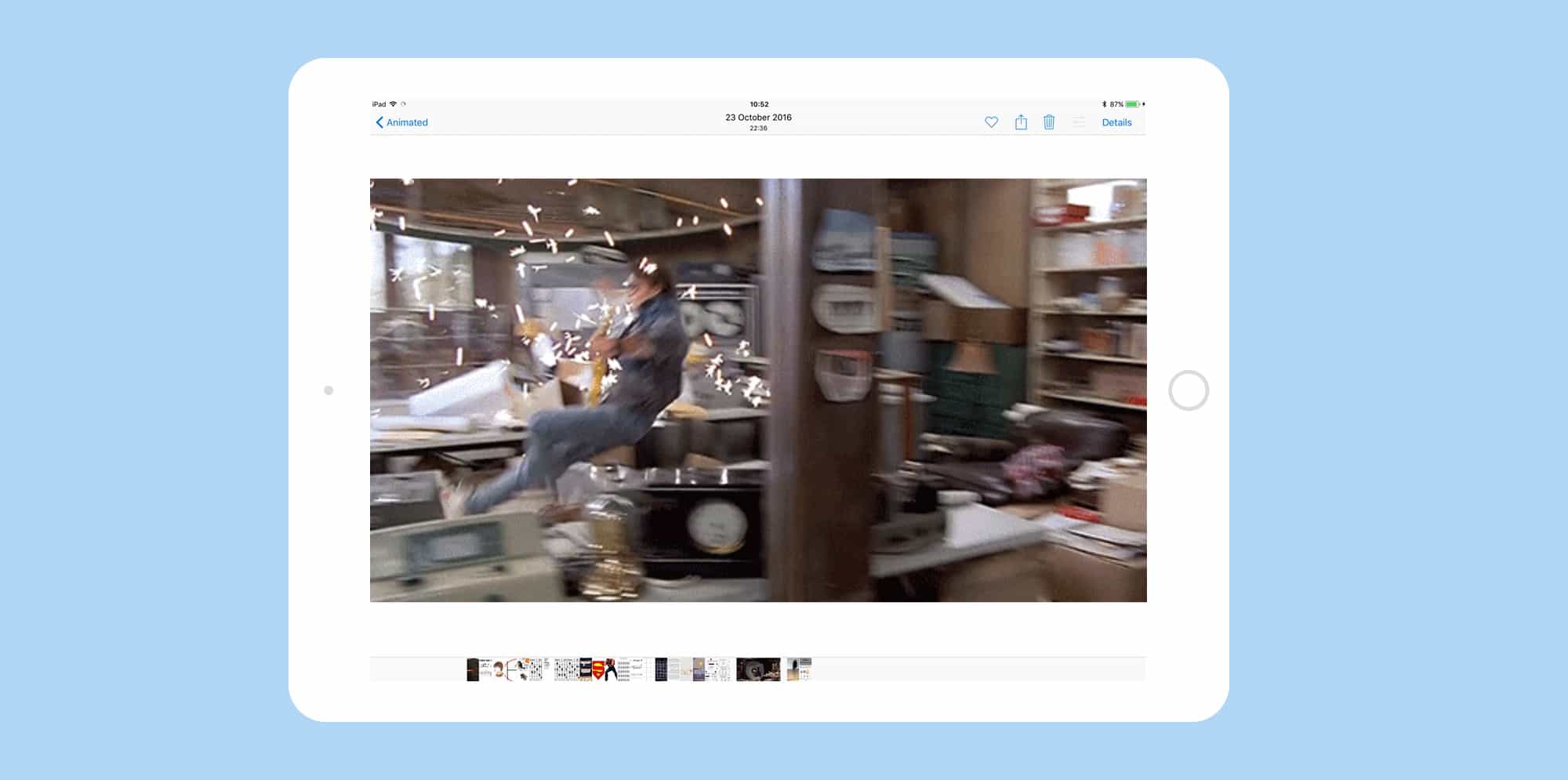 La modernidad por fin ha llegado a iOS. Las animaciones de los GIFs por fin aparecen en la app de Fotos de iOS 11, así como con "Copy & Paste" otra característica que tomo su tiempo en llegar; pero ahora no solo se mostrarán con animación sino que tendrán su propio folder.
Actualmente se pueden guardar las animaciones y compartirlas pero no se muestran con animación, ahora además de mostrarse con dicha animación tendran un folder en particular que se llamará (como creen?) "Animated" (Animados) y al hacer "tap" en el se mostraran todas las imagenes que sean animaciones (gifs pues), las animaciones que estén almacenadas en tu iDevice se mostraran inmediatamente pero las que estén en iCloud tardarán un poco.
iOS 11, bienvenido a los 90's
Like copy and paste, animated GIFs took their sweet time coming to iOS, but now they not only animate in the Photos app, but they get their own dedicated smart folder.
Source: GIFs now animate in iOS 11 Photos — finally | Cult of Mac
1,552 total views, 2 views today