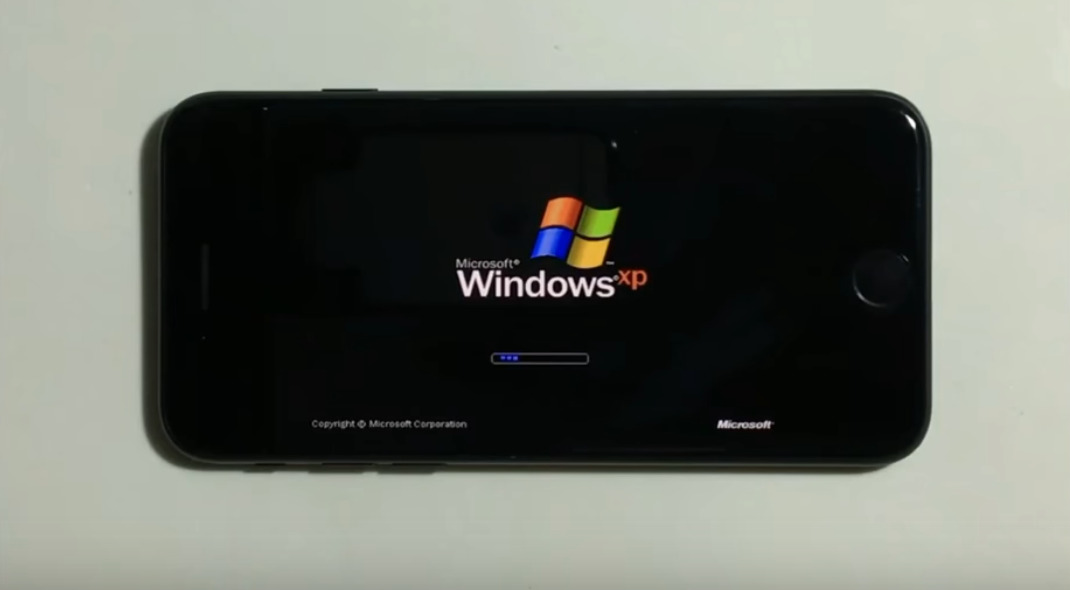 Lo que es no tener que hacer, muchos hablan de este logro como la prueba de que el procesador del iPhone es tan potente como para correr un SO de escritorio, la verdad es que el procesador del iPhone lo ha sido desde hace mucho.
El sistema operativo del iPhone es definitivamente mas pesado que el mítico Windows XP además esta pensado en una interfaz touch, por eso no será posible remplazar iOS por Windows XP y convertir tu teléfono en una PC.
La forma de correr Windows XP en un iPHonen es a través de un emulador como iBox que puede ser instalado a través de Xcode sin necesidad de hacer Jailbreak al teléfono. Entonces Windows XP corre en una maquina virtual.
En el canal de Hacking Jules lo demuestra con este video:
Se puede ver que incluso con el chip A10 Fusion y 2 GB de RAM no se tiene una tan excelente experiencia en Windows XP, eso es porque esta corriendo dentro de un emulador, lo que impacta el rendimiento significativamente.
En definitiva, esto no se puede usar en algo productivo, ni siquiera para ponerse a jugar Solitario, pero es algo que alguien con tiempo libre hizo.
Meter Windows XP con iBox es un proceso complicado si no sabes lo que estas haciendo, así que como prueba de funcionamiento está, pero si no tienes tiempo ni conocimiento te recomendamos que mejor no te emociones. por otro lado, si quieres probar checa la pagina del proyecto en GitHub
With million of apps at your fingertips, there's little you can't do with an iPhone. It can even run Windows XP!
Source: This iPhone 7 can run Windows XP
2,349 total views, 1 views today