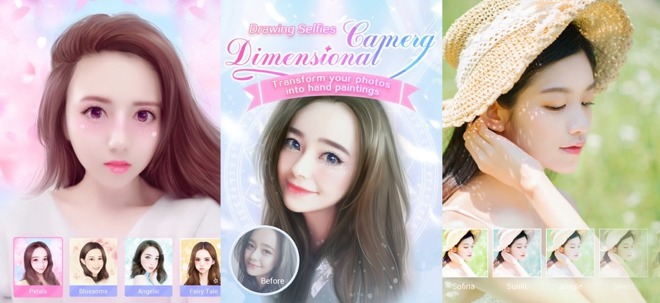 Eres usuario de iOS y te gusta tomarte muchas Selfies?, esto te puede interesar!.
Meitu, una app de fotografía que ha estado en la AppStore desde Febrero de 2016 ha estado enviando datos desde tu idevice a China, sin preguntarte.
La app, como ya hemos dicho, tiene casi un año en la AppStore y se ha vuelto popular gracias a un nuevo efecto de maquillaje tipo "Anime".
Meitu determina si tu dispositivo esta con Jailbreak y colecta información acerca del carrier antes de enviarlo a Xiamen Meitu Technology. Se cree que la compañia está vendiendo la información a las agencias de mercadeo para publicidad.
De acuerdo aJonathan Zdziarski, Meitu hace "Un numero de diferentes chequeos" para ver si el iPhone tiene Jailbreak y junta información acerca del carrier. Entonces cera un identificador único basado en la dirección Mac del dispositivo, un código único asignado a cada aparato.
Entonces los datos se envían a China.
Si usas Meitu en Android incluso mas datos son colectados. Despues de la instalación la app solicita acceso al GPS, a al app de teléfono y a las configuraciones de audio. También pide permiso para correr desde arranque, asi que puede operar incluso cuando todavía no lo abres.
If you use Meitu on Android, even more data is collected. Upon installation, the app requests access to your handset's GPS, Phone app, and audio settings. It also asks for permission to run on startup, so it can operate in the background before you've even opened it.
A photography app that has become incredibly popular in recent weeks has been sending user data back to its developer in China.
Source: Popular photography app is sending your data to China
1,658 total views, 1 views today